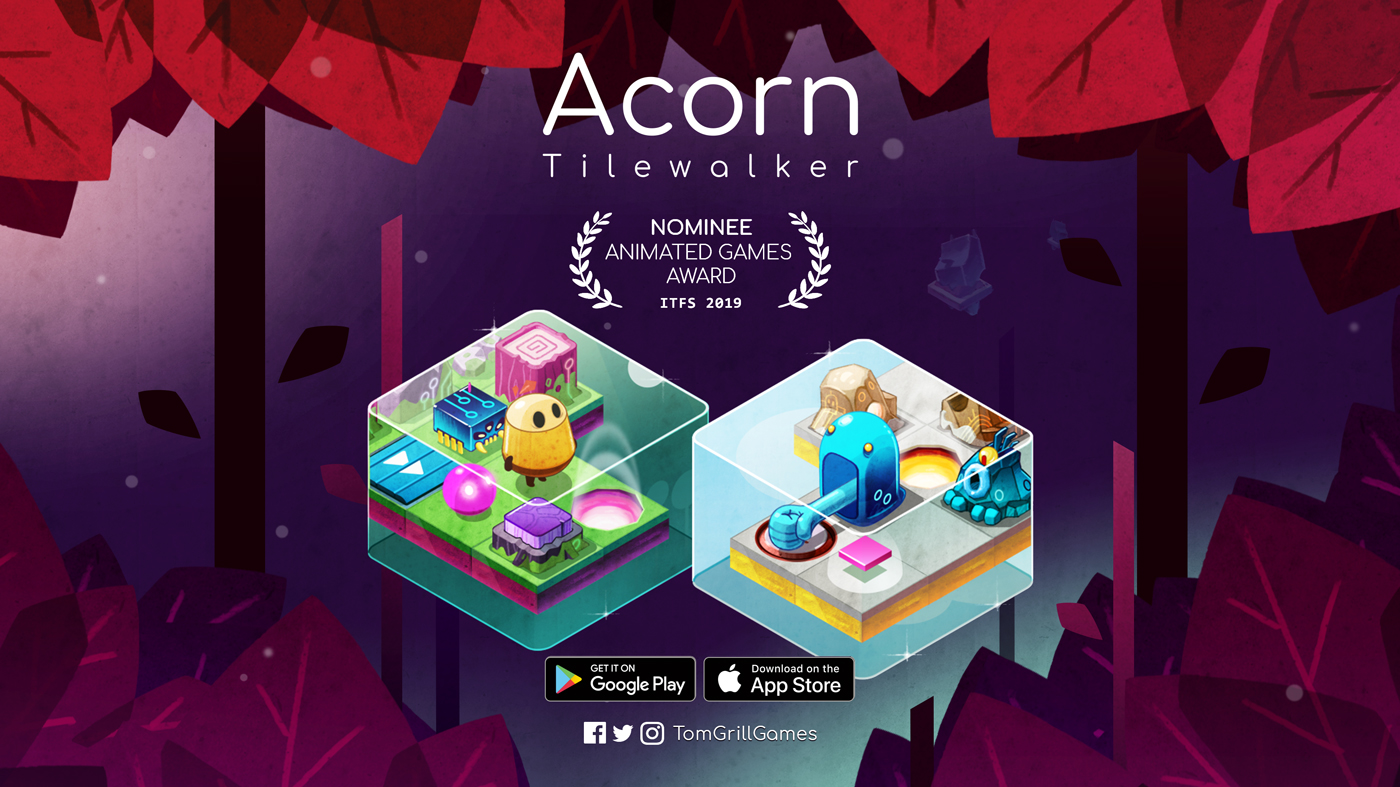 News! Our game Acorn Tilewalker got nominated for the Animated Games
Awards at the 26th Stuttgart International Festival of Animated Film.
We're still excited and humbled that we've been around such awesome
creations like NowhereProphet , Lazuli and The Longing by Studio Seufz.
Eventually, Trüberbrook, took home the prize last week, damn well earned!
More details about our puzzle game Acorn Tilewalker on its project page.